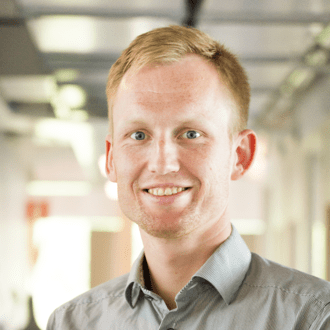 Fredrik Einarsson
Chief Executive Officer – Tech
Fredrik has a background from Chalmers University of Technology and the Computer Engineering program.
At Ongoing Warehouse Fredrik started as a Customer Responsible Software Engineer to later move on to work more with sales and marketing. Currently Fredrik is the CEO of the company.
At lunch you may find Fredrik taking a run with colleagues in the nearby forest or enjoying a lunch at the restaurant downstairs.