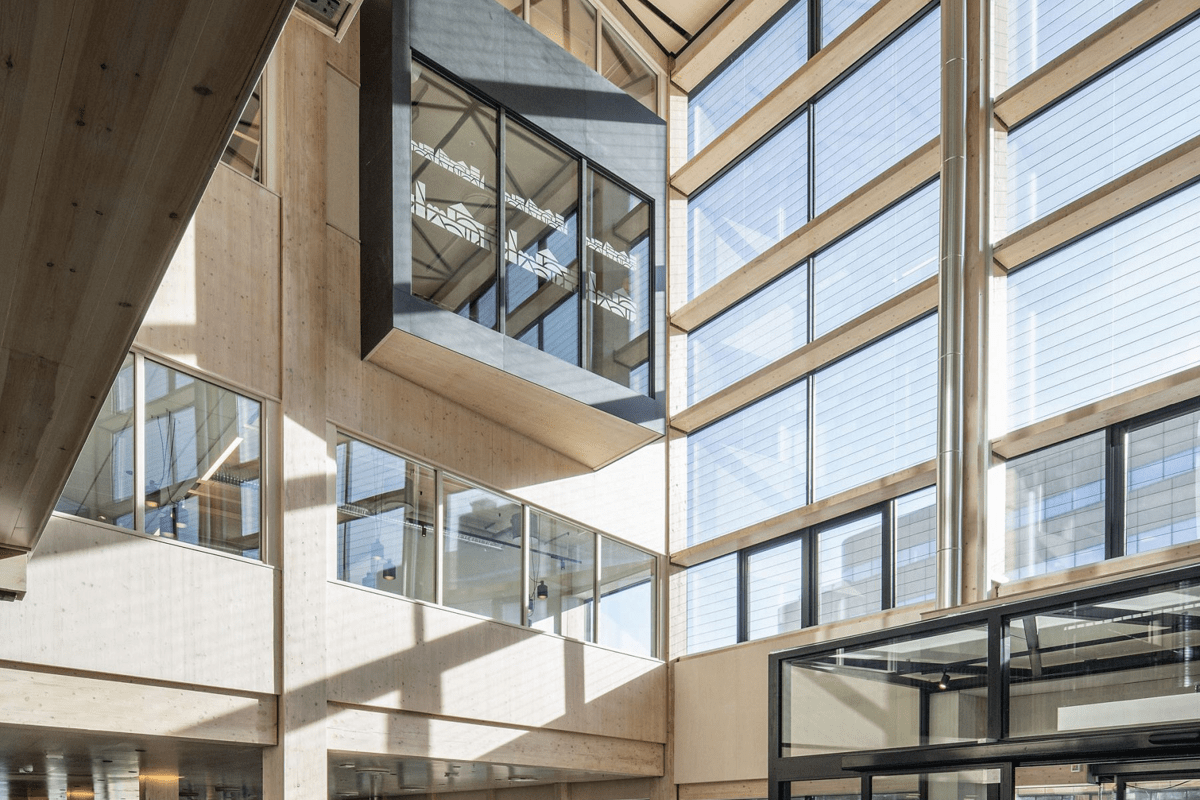 Our Office
Since September 2019 we have had our office on the seventh floor in the newly built A Working Lab (AWL) just beside the Johanneberg campus of Chalmers University of Technology, Gothenburg.
We find it important that we are in a pleasant office environment that enables us to keep growing. We rent the whole upper floor at AWL and enjoy the amazing views in all directions. Our rooms have fresh-looking, have a lot of space while still keeping a nice feeling. Our office is based on a long corridor and two wings where most of us have our own desks. The sound level is mostly low and pleasant - we can talk to each other without disturbing other coworkers. This is important since we often help each other or need to exchange experiences and ideas. Some of us prefer to have private rooms, but most enjoy having their working stations in our open, airy areas.
We also have several meeting rooms, a large terrace with nice views and an area that perfectly suits our table tennis tournaments.
Read more below about the building, A Working Lab, where we work.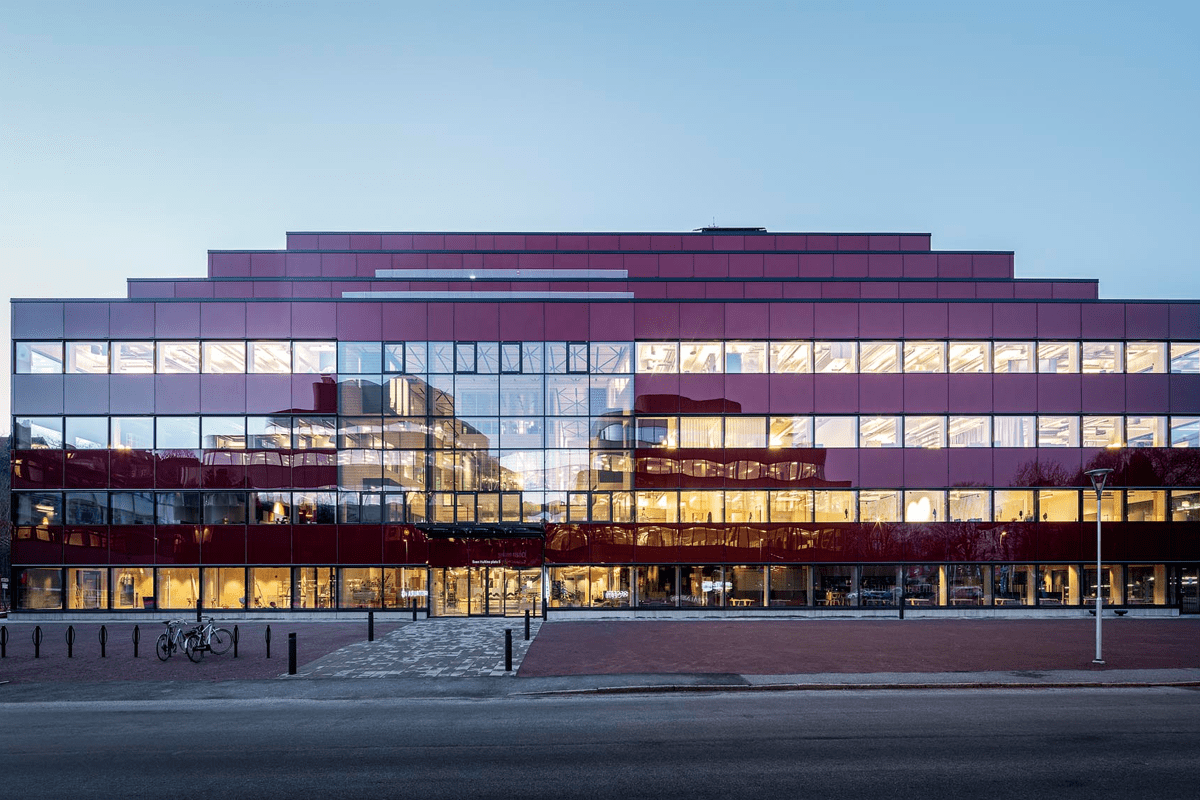 A Working Lab
We greatly enjoy having our office at the new building with the concept "A Working Lab" (AWL). The building is an arena for innovation and cooperation where ideas and knowledge are exchanged between the academy, industry, and society.
The building AWL, where we are, has a fantastic feeling and great environment. At the location there is a restaurant, a bike room, a small gym, dressing rooms, and a sauna. Sustainability and a low greenhouse gas footprint have always been key for the conceptual idea of the building. A bus stop for ElectriCity is just outside the building.
In 2019 A Working Lab was honored as "Framtidens fastighet" with the motivation: "A real estate that from all perspectives has been built with a strong vision for the future. The building is sustainable, energy-efficient, has innovative technology, and eases the use for the people that are in the building."
A Working Lab is located next to Chalmers's southern entrance and completes the office center together with the black and golden buildings of the Johanneberg Science Park. The office buildings create an environment for cooperation with an evident connection to both Chalmers and the many companies in the area.