Everyone starts somewhere
All our coworkers come from different backgrounds and master's degrees with varying levels of knowledge. Therefore, we put effort into making the onboarding as smooth as possible. We try to adapt the introduction to each individual and their specific needs, either if it is within software development, communicating with customers, or understanding the industry as a whole. Jump onboard!

Check out the video above to hear our technical onboarding coach Johan explain the onboarding process, or scroll down to find out more about what it is like to start working at Ongoing (English subtitles coming soon!).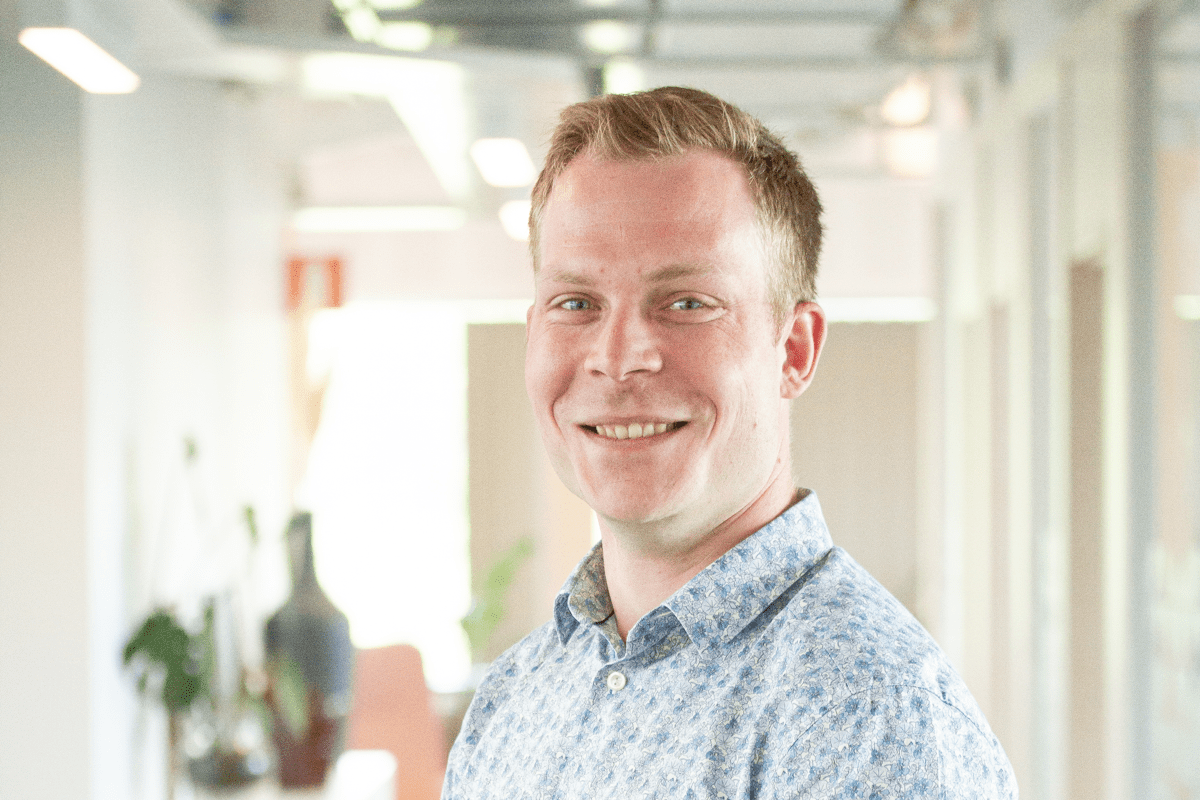 Technical Onboarding Coach
You will have a dedicated technical onboarding coach, Johan Härdmark, to guide you throughout the onboarding. Johan has worked at Ongoing since 2017 as a customer responsible software engineer himself and is now spending most of his time training and coaching new co-workers. To make sure everything is working out well, you two will also have monthly 1-2-1 meetings to create a space for you to evaluate your progress and be able to bring up anything on your mind.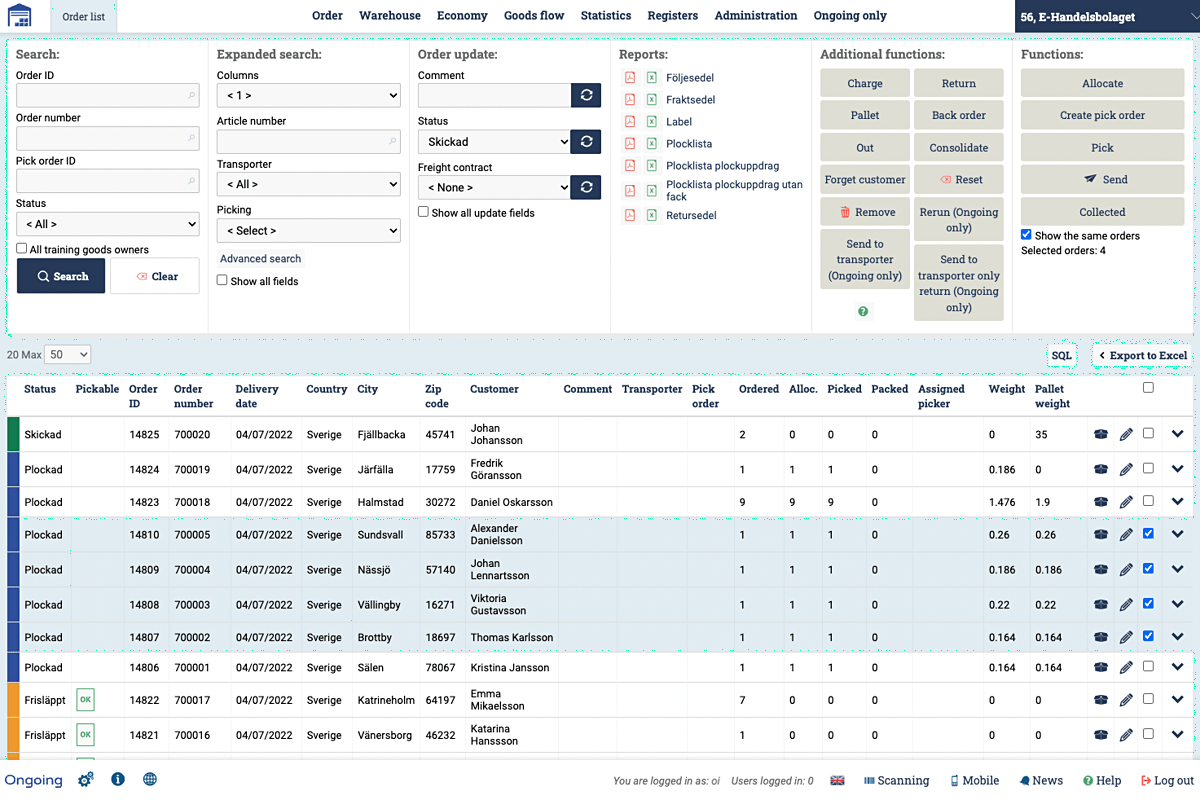 Thorough introduction
We want you to get a good understanding of our business and the industry from start. You will get a thorough walkthrough in our software as well as an introduction to the world of logistics. We want you to get to know how our customers work and show you the features and capacity of our software.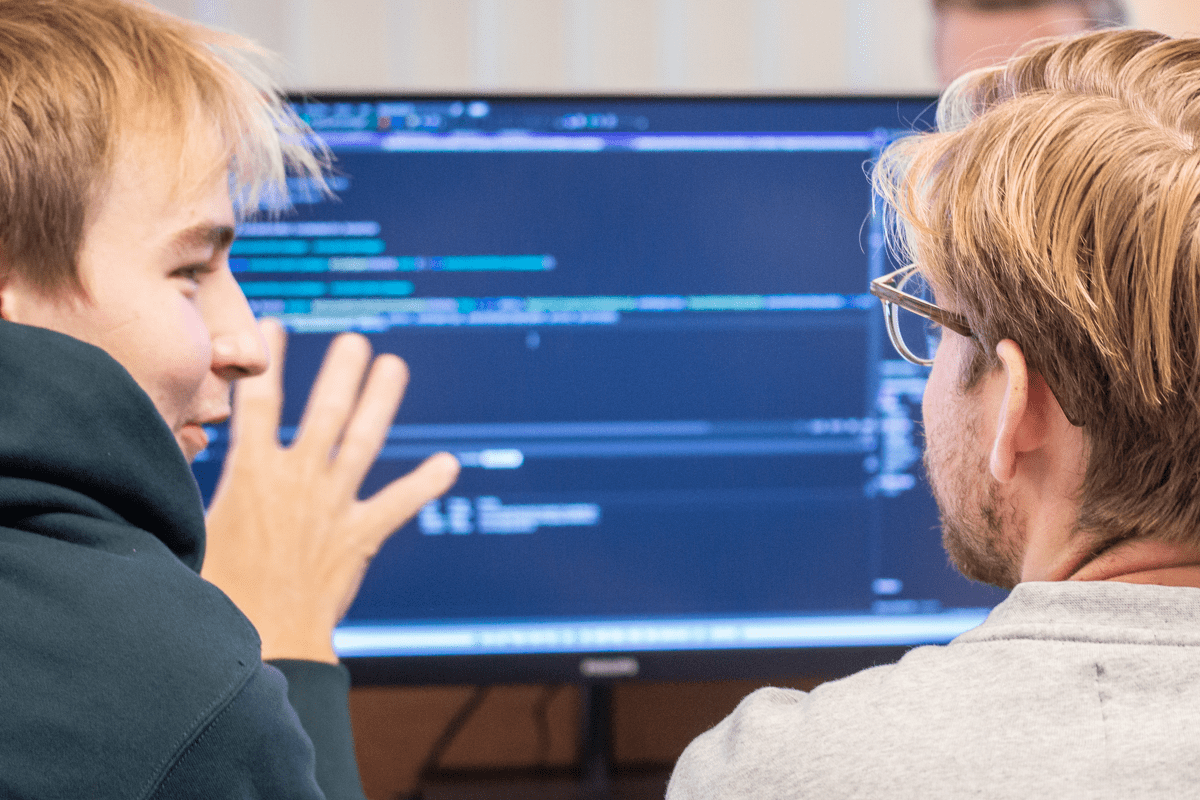 Individualized training
Everyone enters with different technical academic backgrounds and experiences. We therefore see the importance of adapting the training to each individual. Maybe you need some coaching in programming, communication with customers, or the industry as a whole. Some prefer structured training such as solving practice exercises, while some prefer to learn as they go. We listen to your needs and let you learn at your own pace.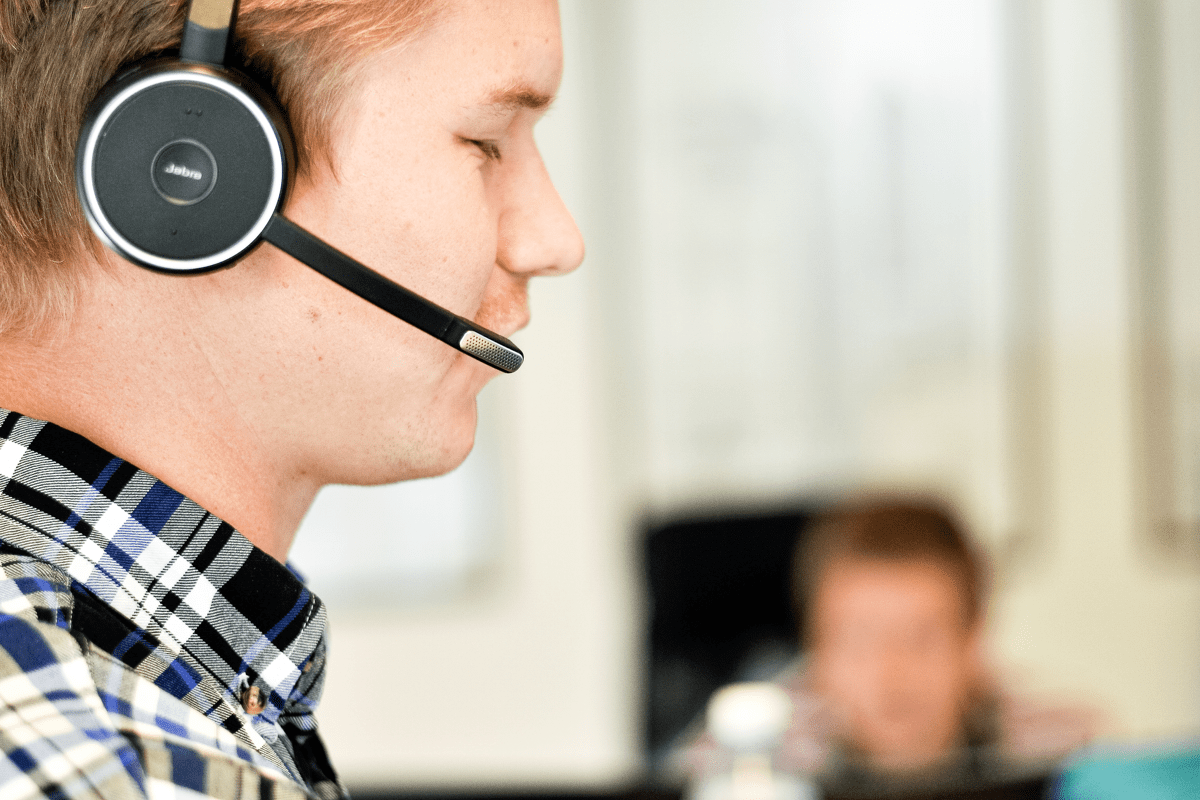 Start simple
In the beginning, you will be provided with a small number of customers, operating smaller businesses requiring simpler order flows. By starting small, you get the opportunity to build a relationship with your customers and follow their growth as you both advance over time. As you gain more experience, you will be provided with more customers who also might require more complex order flows.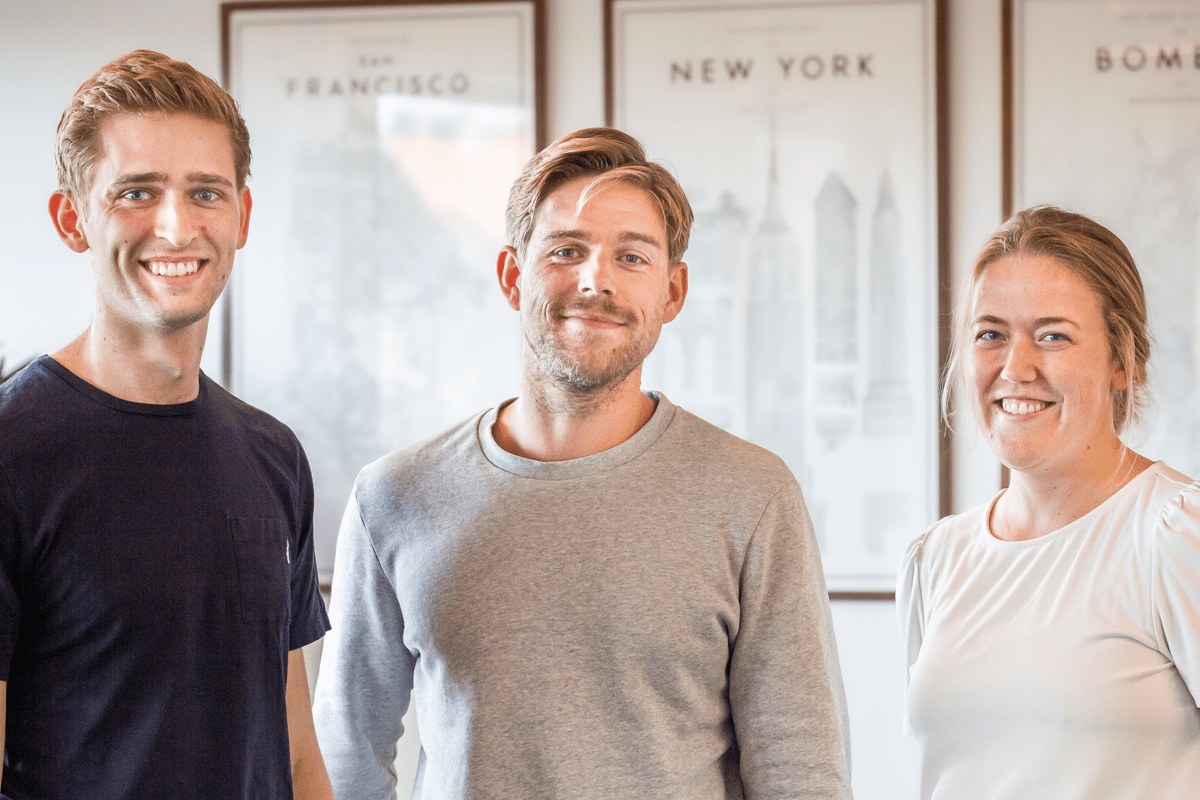 Supportive colleagues
We have all been beginners at one point. The work atmosphere is prestigeless and our coworkers are glad to help whenever you get stuck. Although you will be responsible for your own customers and projects, we are still a team supporting each other.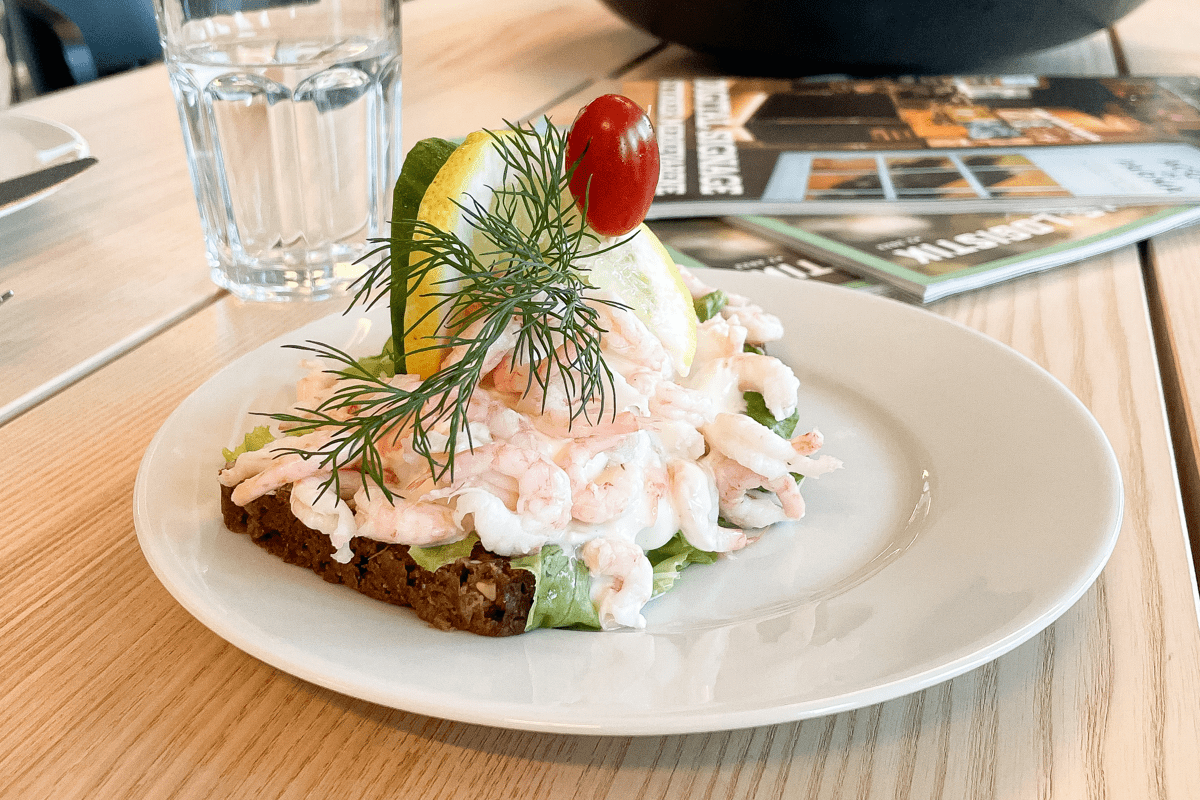 Culture & benefits
We all perform better if we thrive at work. Therefore, we put a lot of thought and resources into sustaining our coworkers' well-being and creating a tight and familiar team. We have common lunch and fika, ping-pong tournaments, after works, conferences, Friday shrimp sandwiches and beer, sports memberships, and much more.