Digital Content Marketer
Join Ongoing Warehouse to spread the word about the benefits of using one of Sweden's fastest growing software as a service (SaaS) to simplify and connect their Logistics!
We usually respond within three days
Ongoing Warehouse is searching for a Content Marketing Manager
About the company 
Ongoing Warehouse is a successful and growing software company developing a Software as a Service solution for logistics-intensive companies. The service contributes to millions of consumers and businesses receiving what they need with a great customer experience. The software service has been developed and improved over many years with close collaboration with our customers and partners. Ongoing Warehouse strives every day to simplify and connect a complex world of Logistics. The company is the market leader in its niche in the Nordic countries and has built the largest software ecosystem in the market. Join the company in its expansion throughout the world.
About the position
As a Content Marketing Manager within our marketing team, currently reporting to the CEO, you will work with and develop the company's digital visibility. Marketing its software as a service solution, Ongoing Warehouse aims to further improve its market position. Being a highly digital and connected company the digital marketing channels include a family of websites, software marketplaces, LinkedIn and YouTube. You are in this position expected to work together with our employees and partners to create content relevant for our partners as well as existing and future customers. Content can be in the form of press releases, videos, graphical material, case studies, technical documentation and many more. Keeping in mind that we act on a B2B market.
The work will give you a unique insight in the ever-changing market of Logistics and its software ecosystem. You will at the same time have a unique opportunity to participate in a geographical market expansion of a Swedish global software as a service company. The work is primary done from our pleasant office at Johanneberg, Gothenburg. The position is full-time.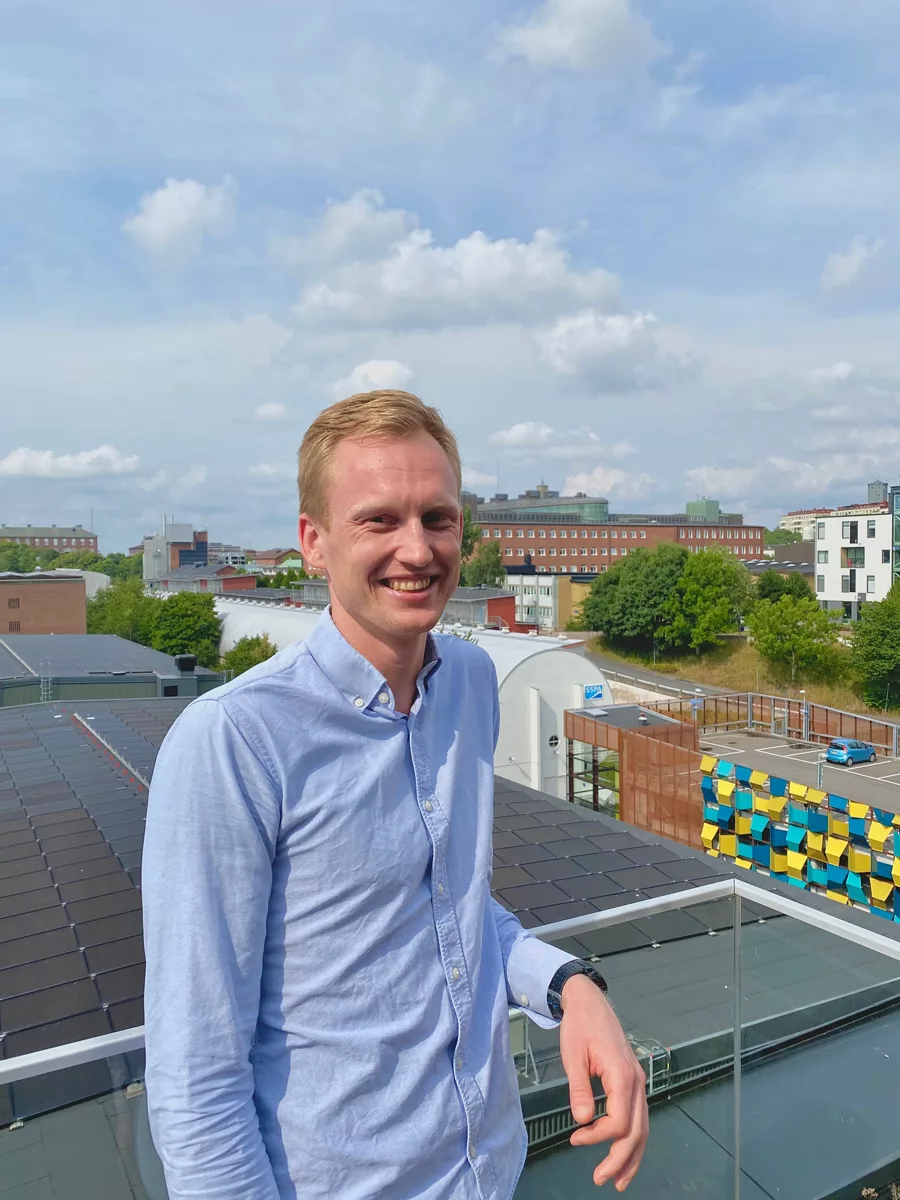 You will report and work with the CEO Fredrik Einarsson
About you
Ongoing Warehouse is looking for a Digital Content Marketer who is interested in using his/her skills to drive growth of a fast-growing B2B tech company. You are interested in the world around you and like to learn new things. Especially we would like you to have an interest within the digital world and digitalization. We expect that you like to write and make complicated things easy and interesting for others to read and understand. To enjoy working in our team you should be open-minded and without prestige.
Qualifications
It is expected that you have knowledge in digital marketing and business. More importantly you should be excited by working in an entrepreneurial-driven software company where curiosity, responsibility and flexibility is an important part of future success. At least full professional working proficiency in a Scandinavian language and English are required. It is meritorious if you speak other languages. At least bachelor's degree in communication, business, marketing or similar is expected.
Terms
At Ongoing Warehouse, you can expect the employer to challenge as well as care about you. We pay competitive salaries for skilled employees which can help the company to further develop. We also offer a healthy working environment, in one of Gothenburg's most beautiful offices, with many other perks.

Team

Marketing

Locations
We usually respond within three days
Entrepreneur-driven growth company
Ongoing Warehouse is privately founded and owned by the entrepreneurs. The company is recognized as a Super Company by Veckans Affärer and a Gazelle Company by Dagens Industri.
About Ongoing Warehouse
Ongoing Warehouse strives to simplify and connect Logistics by offering a Software as a Service (SaaS) solution for logistics intensive businesses. The company is fast growing and market leading. It has built the largest software ecosystem for Logistics fulfillment in the Nordics.
Already working at Ongoing Warehouse?
Let's recruit together and find your next colleague.